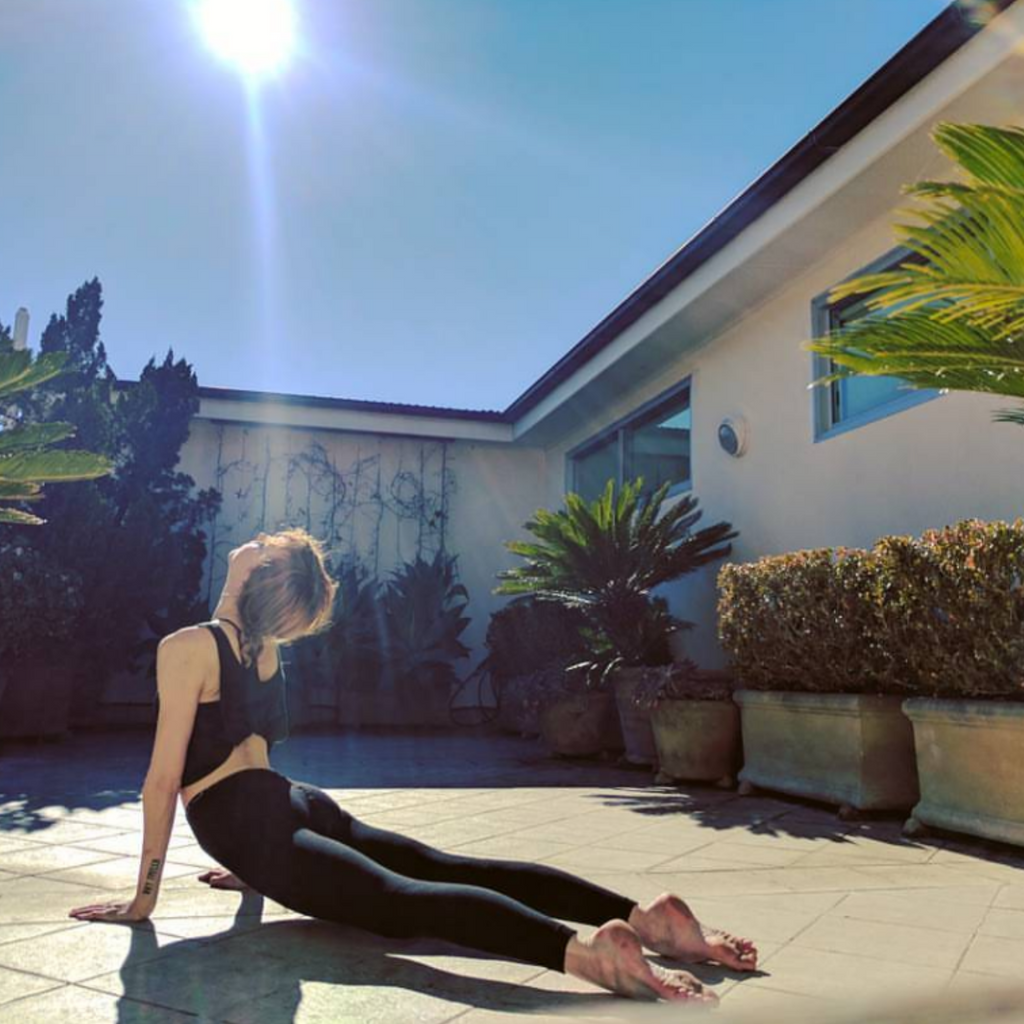 Georgia Rose
---
Georgia Rose is a Yoga, Pilates and Barre teacher and exercise physiology student. It is her passion in life and dream to spread health, wellness, mind-body-spirit balance to as many people as possible. She wishes to facilitate people realizing their full potential and revolutionize how health care and nutrition are approached -through exercise, diet and mindfulness one can reverse and prevent disease and function at their optimum best, but also in this modern world bring people back to the present moment and connect.
She enjoys engaging with people and building relationship, learning about them and introducing people to a space where they can heal, evolve and feel at ease. She has qualifications in dance; anatomy, injury prevention, injury rehabilitation, nutrition and more.
She is passionate about sharing her fascination, curiosity and the healing of movement with all all - meeting each individual being where they are in the moment. Despite being a truth loving, nerdy, tree hugging dreamer, she incorporates the Yogic life within and guides all those she can towards a path of deeper in connection - a connection to the space within - coming back to breath; to the pure and simple.
As an ex professional dancer, Georgia cannot imagine life without movement. Her Yoga practice began in 2010 as injury rehab when she could no longer dance, and as a healing process for her body, mind and spirit. Completing her initial 200hr teacher training with Kate Kendal at Flow Athletic in 2015. In 2017 she received a scholarship to complete a further 200hr teacher training and her Yin Yoga qualification under the guidance of Don Peers. In August she studied with Jasmine Tarkeshi obtaining 50 hour Lotus Flow certification. In 2019 she studied with Don Peers again taking part in his 300hr Advanced Yoga Teacher Training program. In March 2019 she had the opportunity to study with Tiffany Cruikshank taking Yoga Medicine's Women's Health Immersion - an area she is working to specialize in. She began a further Advanced Teacher Training modules at Sukha Mukha with Idit Hefer, Katie Manatis and Sunita Patil in 2018 and will have a further 150 hrs of training by 2020 making her a 800hr Registered Yoga Teacher with Yoga Alliance International.
In 2018, after practicing Pilates for 14 years, Georgia completed her Pilates Mat with Elixr School of Pilates and and in 2019 she completed her Reformer training allowing her to teach an even great scope of students.
In 2015 she began teaching Barre creating her own style drawing from her background in dance, Pilates and Yoga. In 2019 she became a Barre Attack Instructor to further her offerings in Barre and gain a differing perspective, also after falling in love with the method.
Her classes focus on integrity of alignment, balancing flexibility, strength and building a kin-aesthetic awareness and connection to the physical body. Her classes establish a solid foundation in starting and transitions of exercises in order for the body to move and flow with ease and carry into everyday life. Every class, every movement has a purpose and intention behind it to allow the unification of breath and body- space to meditate through movement and have a moment to oneself.
---
First Aid

Completed in the last 3 years

CPR

Completed in the last 12 months
---
Qualifications
Exercise Physiology Student

Reformer Pilates Certified

24hr Yoga Medicine Women's Health
---
Work Experience
---
Interests
Hatha, Vinyasa, Yin, Restorative Yoga

Barre, Ballet, Contemporary, Dance
---
Location