Bolstr connects studios and gyms with health and fitness instructors
Already have an account? Log in.
"I landed a corporate gig in the first week. The platform works."
Video applications are more effective than resumes.
Personalised to the company and job

Intro video showing your personality

Verified reviews and references

Insurance and first aid qualifications
Already have an account? Log in.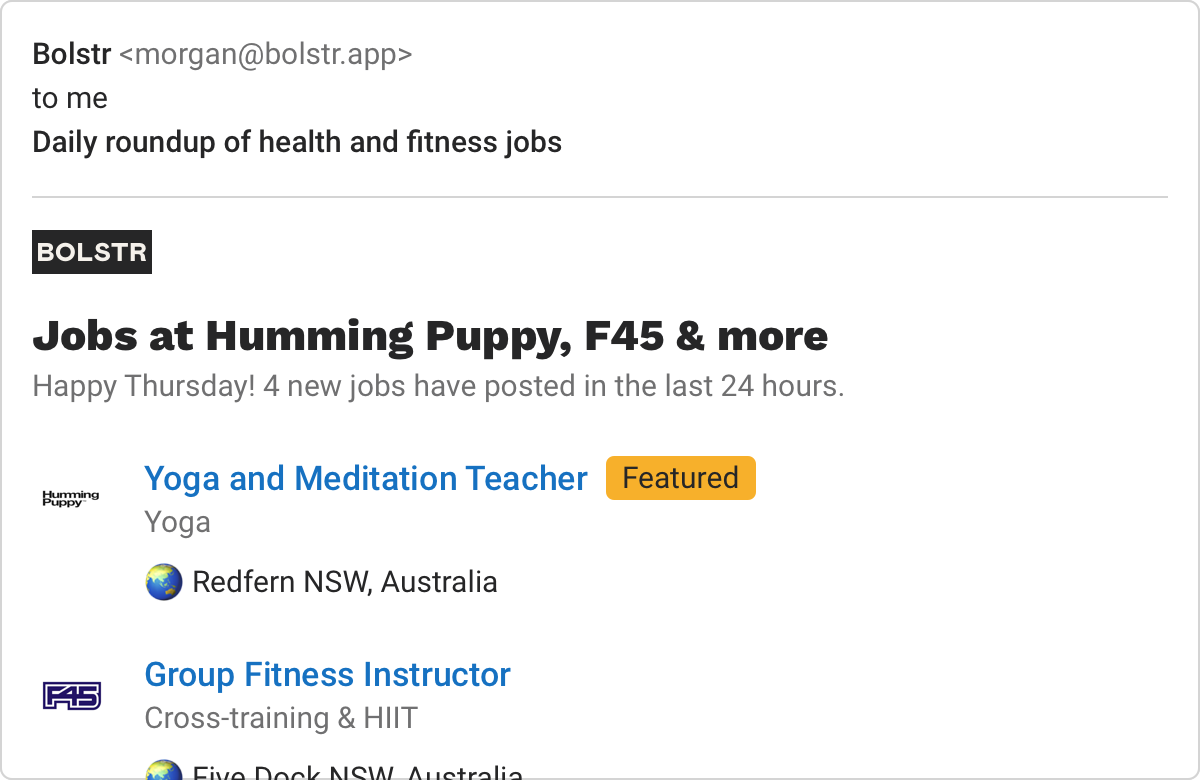 "I'm so grateful for this amazing platform to connect teachers and studios. Other than social media, there's no platform in the yoga industry. This is what we needed!"
The latest jobs in health and fitness, in your inbox.
Choose to get updated twice daily, daily, or weekly

See only the jobs you're interested in

No more trawling Facebook groups and job boards

Advertise your upcoming events, workshops and teacher trainings
Already have an account? Log in.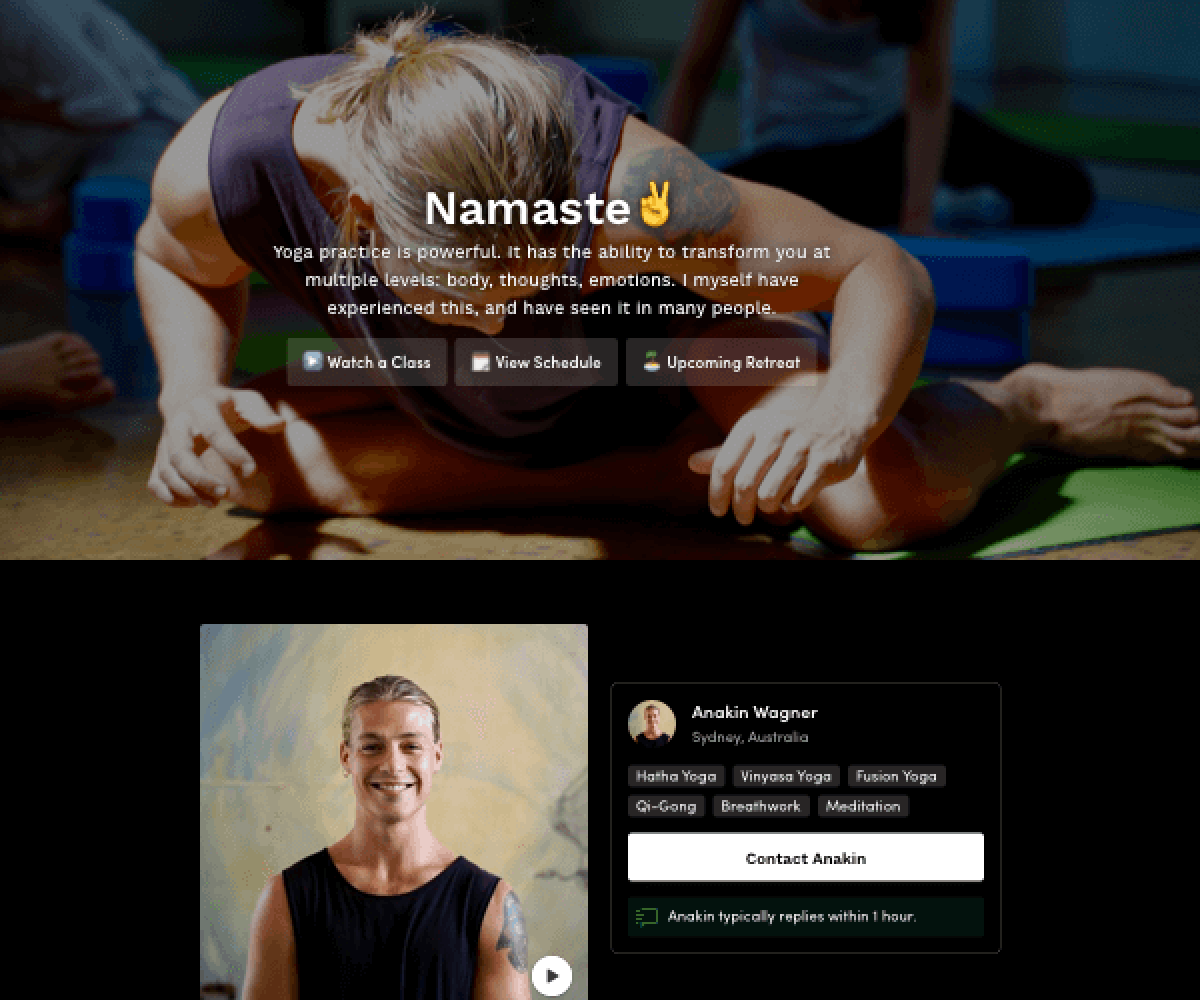 "Bolstr really lets me express my unique style and personality!"
Get online with a beautiful, customisable website.
Beautiful, customisable themes

Link to your social media and online classes

No design or development experience required

Cheaper than Squarespace and Wix—put together!
Already have an account? Log in.