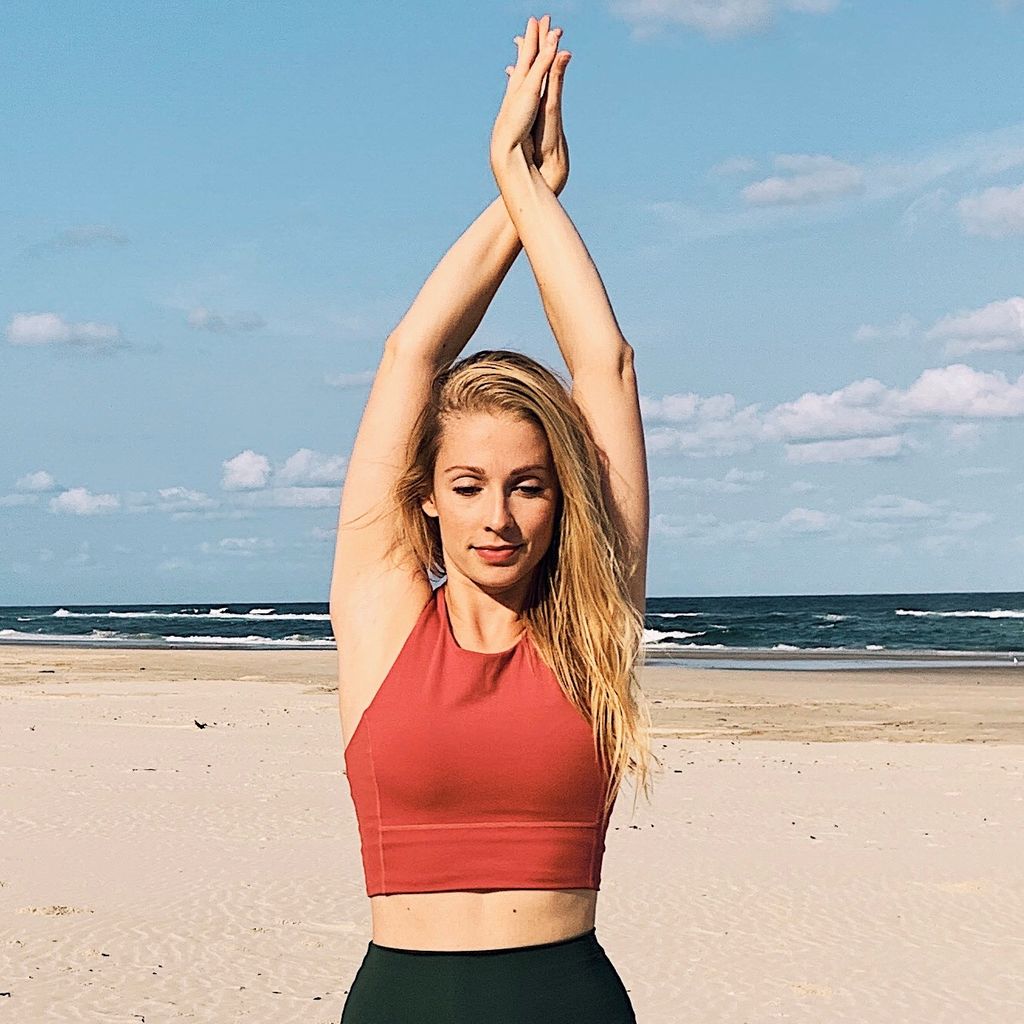 Vanessa
---
Bondi-based Vinyasa & Yin Yoga Teacher ✨
VINYASA YOGA
Encouraging self-discovery, I like to guide my students through invigorating, light-hearted vinyasa classes that are functional and effective as well as playful and undogmatic. Beyond the physical benefits, my intention is to empower yogis to connect to their breath, tap into awareness and simply be present.
YIN YOGA
Slow, meditative yin classes with poses held passively for up to 6 minutes allow students to unwind, let go and take time for themselves to feel present and connected – the perfect complement to a fiery, dynamic vinyasa practice. With these long holds, we keep the
ligaments, tendons and fascia healthy and our bodies feeling open and spacious.
YANG & YIN YOGA
Combining a vigorous vinyasa flow with a slow-paced yin practice will get the students' heart rate up, let them move with their breath, and then allow them to relax and slow down while exercising the connective tissue. The best of both worlds — leaving yogis balanced and happy.
MYOYIN YOGA
Releasing tightness in the myofascial tissue with massage balls, foam rollers and other props is an ideal addition to a yin yoga practice, as it allows students to directly target trigger points in the muscles and the fascia.
---
First Aid

Completed in the last 3 years

CPR

Completed in the last 12 months
---
Qualifications
20 hr SmartFLOW Shoulder Girdle Module (Annie Carpenter, 2019)

200 hr Vinyasa TT (Damn Good Yoga, 2017)

8 hr Yoga Therapy: Neck & Shoulders Module (Doug Keller, 2019)

60 hr Myofascial Release, MyoYin & Spine Anatomy TT (Jo Phee, 2019)
---
Interests
---
Location